Want to know more about a home on Redfin? Each property has an 'About this Home' section designed to give you a brief but detailed description of the home. This description can help you determine if the home is a good fit for your buying needs if it's the perfect comparable, or it can give you insight into the type of homes in a neighborhood.
When MLS data is available, the "About This Home" section will have the listing agent's comments. The source for this data can usually be found under the Google map of the home so you know where it's coming from.
Here's an example:

If your home's description appears incorrect or outdated, it is best to get in contact with the listing agent. The agent may be able to edit or hide the description on the MLS which will then update other brokerage sites such as Redfin. It is also important to note that the availability of editing the About This Home description can vary depending on the MLS and whether your home is off-market or actively for sale.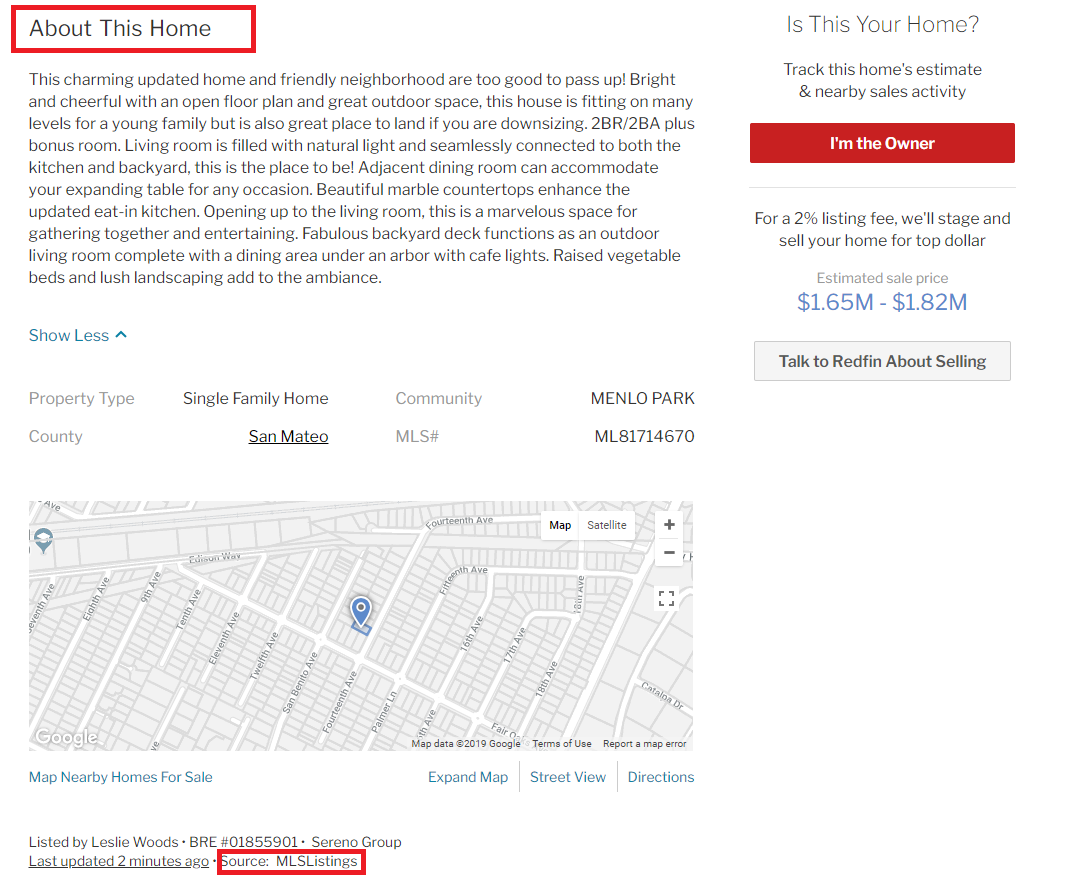 When MLS information is not present for off-market homes, Redfin receives data from WalkScore.com and Google Maps. We make this information available so you can see all the details of a neighborhood you may be looking in.
Some information that may be included are:
-Local amenities
-Last Sold Date and price
-Beds and Baths
-Lot and Home square feet
Here's an example:



If any of this information is incorrect, such as your home's bedroom or bathroom count, you are welcome to edit your home facts. This information cannot be edited, however, please contact customer service and we will hide the description at the homeowner's request.