On Redfin pages for sold homes there is a tool available just above the Schools section to compare how much you could make if you were to sell your home based on working with either a Redfin Agent or a traditional agent by adjusting totals like the remaining mortgage on your home or the price you'd like to list it for. By moving the blue dot to the left or right, you are able to change the amount displayed. You can also manually type in any amount for the exact calculations of a certain balance.
Any changes made using this tool will not be shared with other viewers of the property page on Redfin.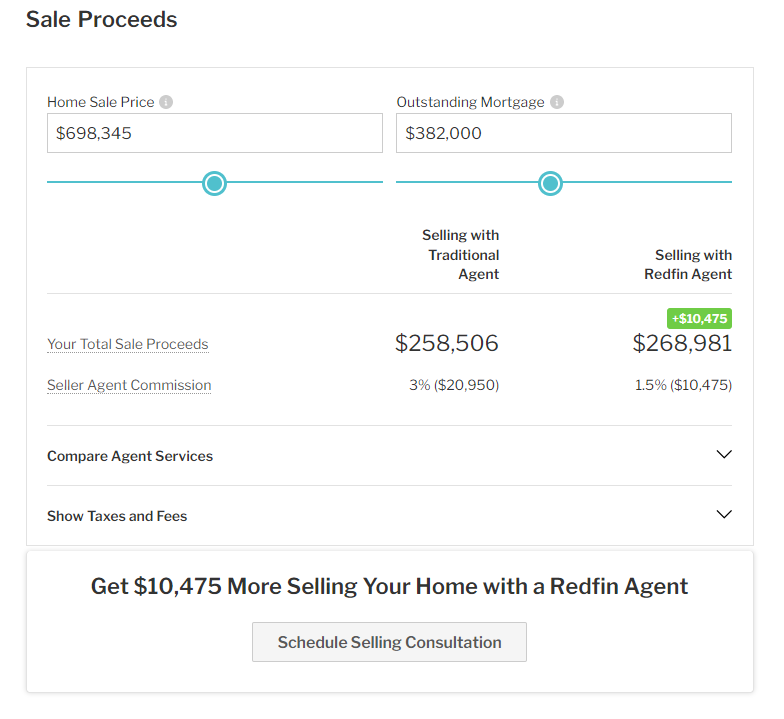 The Outstanding Mortgage amount that is displayed is not an actual representation of what you currently owe. It's based on when this home was last sold and average interest rates, assuming a 20% down payment was made.
For more information about selling your home, please visit our Selling FAQ