Checking the Status of a Home
The quickest way to check the status of a home on Redfin is to look under the address of the property. Here you will see what the status of the home currently is. For example, I can see that the property below is listed as Active, meaning this home is for sale and the sellers are accepting offers.

The status itself has a dotted line underneath it, meaning if you click on it, there will be a brief explanation of what the status means.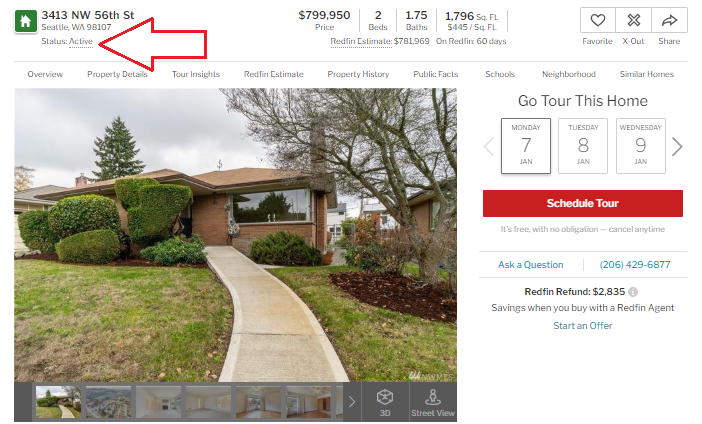 Clicking the More Info link will bring you the definition as defined using the Redfin Real Estate Glossary. This glossary is a handy tool to get some quick information as to what any of the real estate jargon on Redfin means.