Redfin wants to make sure that we have the most accurate and up-to-date information on homes. If you notice that your home's details are not showing correctly or you want to add home renovations, Redfin offers an edit option that will allow the homeowner to make direct changes.

If you have monthly home reports set up on your account, you can also access your home's details through these emails.
Type your address in the search box.

Keep in mind that editing home facts can only be done on non-active, or sold homes. If your home is currently for sale, pending, or contingent and you notice information is not showing correctly, please double-check with your listing agent to make sure the MLS listing information is input correctly into the local real estate database.
After you find your home, go to the top right corner and click the "Owner Dashboard" button.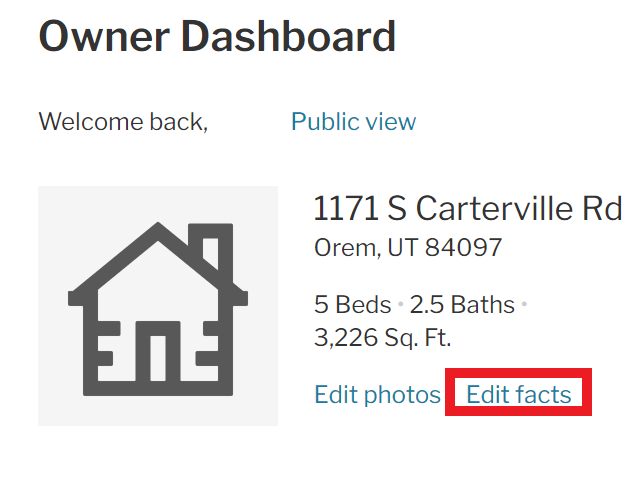 In order to edit your home's data, a homeowner verification box will appear where you can select your name. As the owner of the home, you are now granted permission to make changes!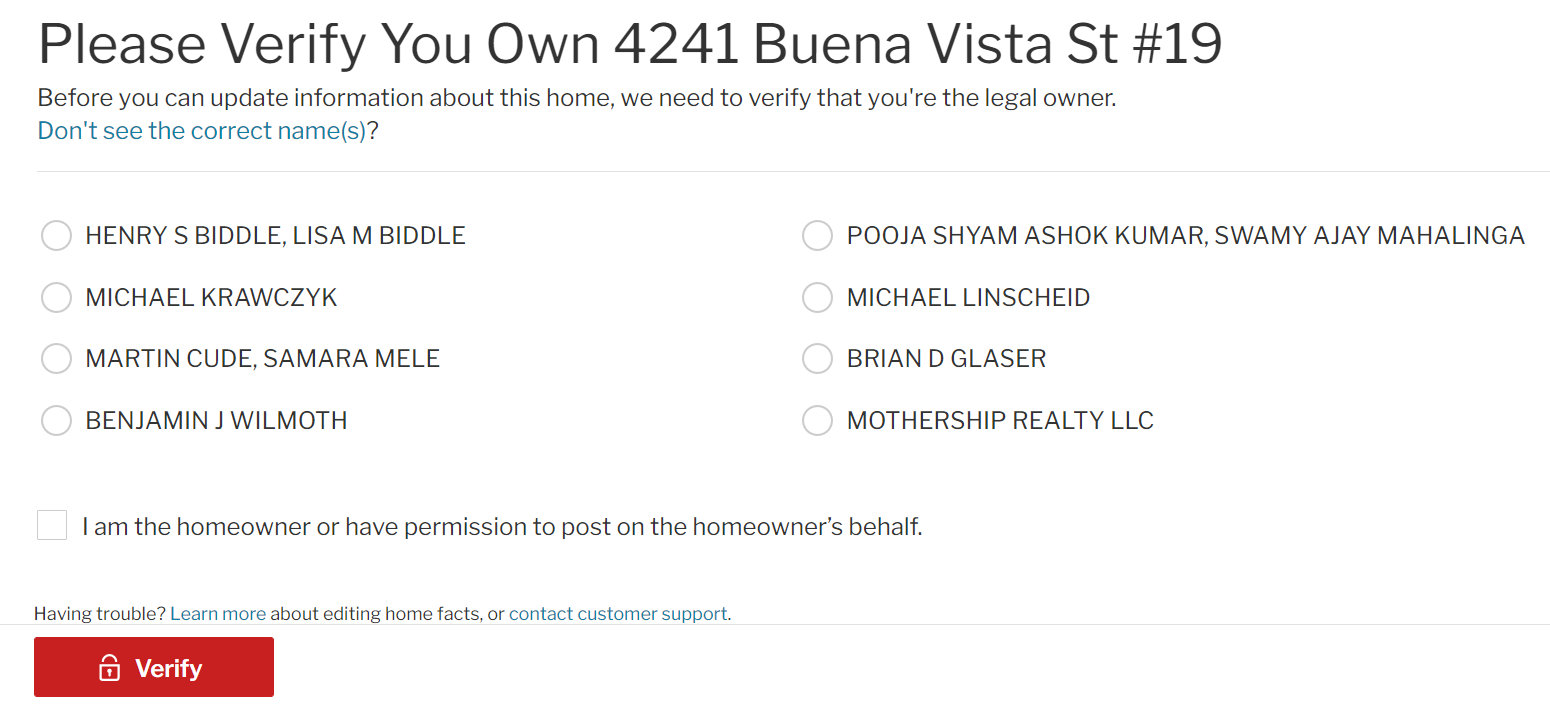 If the option to select your name doesn't appear- check your email for verification from Redfin to update your home.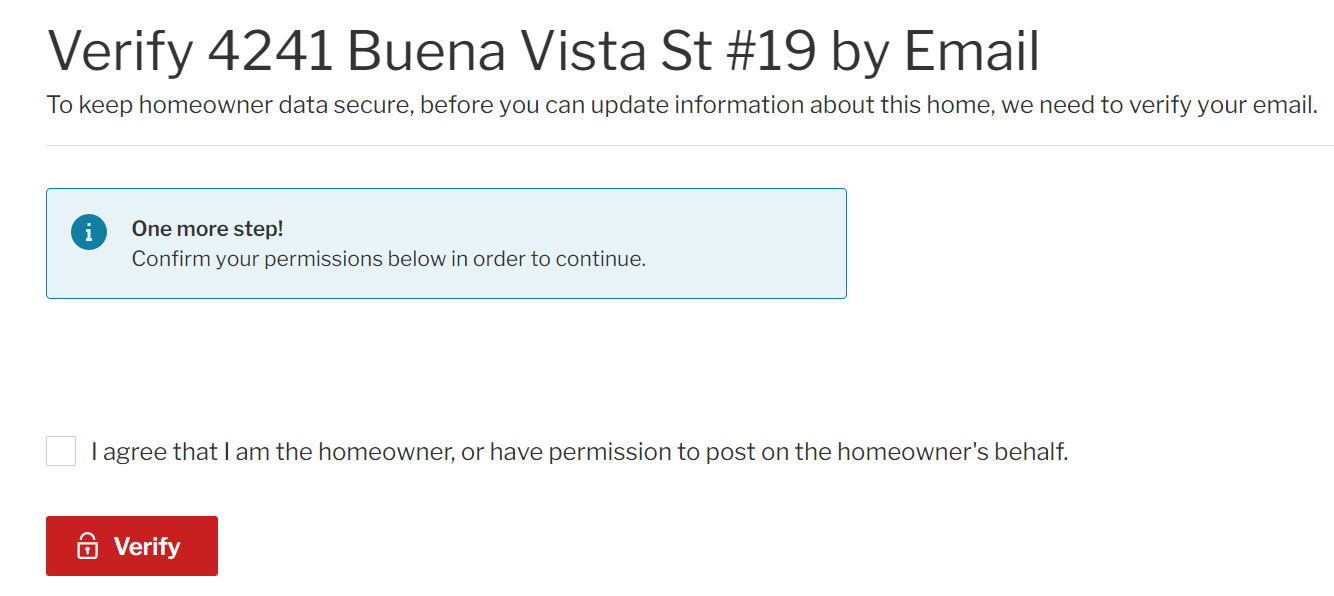 Once you are the confirmed homeowner, time to edit! You can edit key facts including property type, beds, baths, sq. ft, lot size, & year built.

Then you can add any renovations you have made to your home. Please note, the renovations will not be displayed publicly. Only, you the owner can view the additions to your home.
You can add renovations for:
Structural remodel

Bathroom

Kitchen

Flooring

Window replacement

Bedroom

Roofing

Basement

Heating/cooling system

Deck/porch

Other
Just click '+ Add Renovations,' to get started!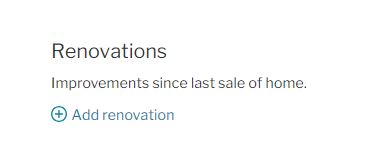 You will be prompted to add the date the renovation was completed, the total cost of the renovation, and any structural changes associated with the renovation.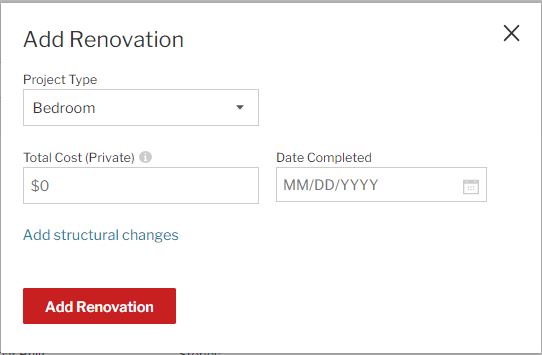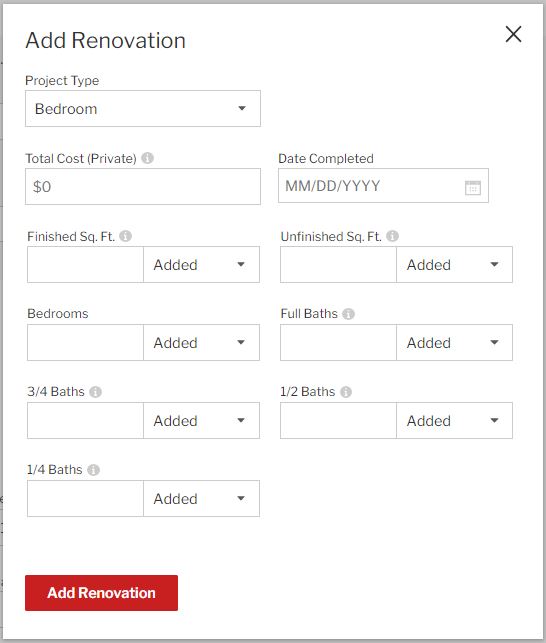 Homeowners can control the property details that will be displayed on Redfin.

You can also add any special property features such as if your home is on the water.

At the bottom of the Edit Home Facts feature, you can adjust where your home is mapped if the current location is incorrect. Just click the hyperlink, 'Edit Map Location,' button and move the map to place your home's pin in the correct location.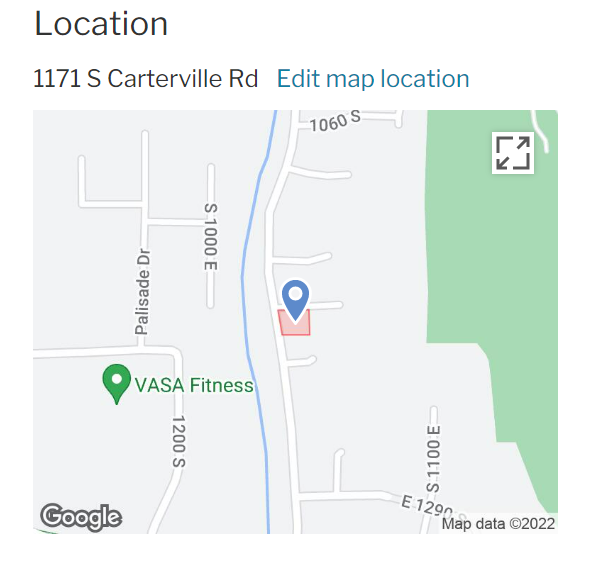 If you're following your home's estimate, the feature will either update immediately, with consideration of the information you've added, or give you an expected time of update.