You can update your home's facts on Redfin. Redfin wants to make sure that we have the most accurate and up to date information on homes. If you notice that your home's details are not showing correctly, Redfin offers an edit option that will allow the homeowner to make direct changes.
If you have monthly home reports set up on your account, you can also access your home's details through these emails.
Then type in your address in the search box under 'Find a Home.'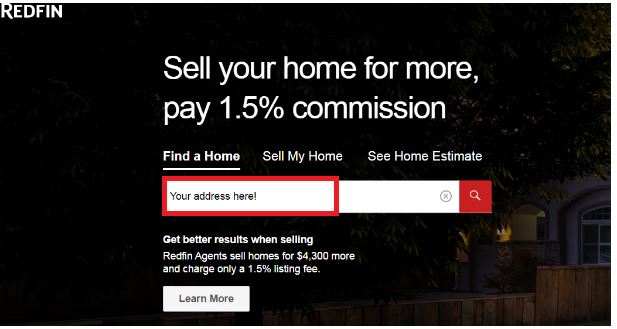 Keep in mind that editing home facts can only be done on non-active, or sold homes. If your home is currently for sale, pending, or contingent and you notice information is not showing correctly, please double check with your listing agent to make sure the MLS listing information is input correctly into the local real estate database.
After you find your home, go the top right corner and click the "Edit Facts' button located right next to the 'Favorite' and 'X-Out' buttons.

In order to edit your home's data, a homeowner verification box will appear where you can select your name. As the owner of the home, you are now granted permission to make changes!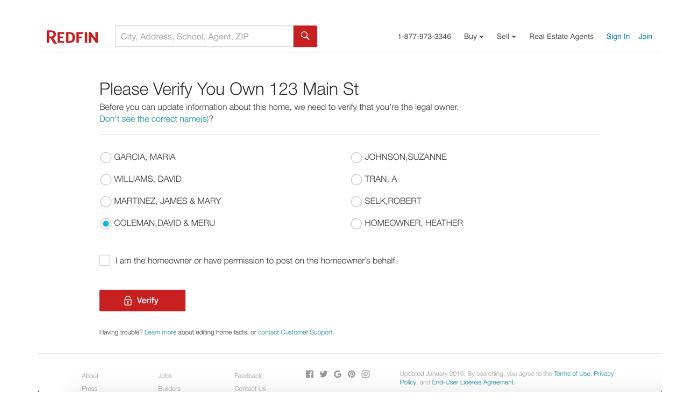 If the option to select your name doesn't appear- check your email for a verification from Redfin to update your home.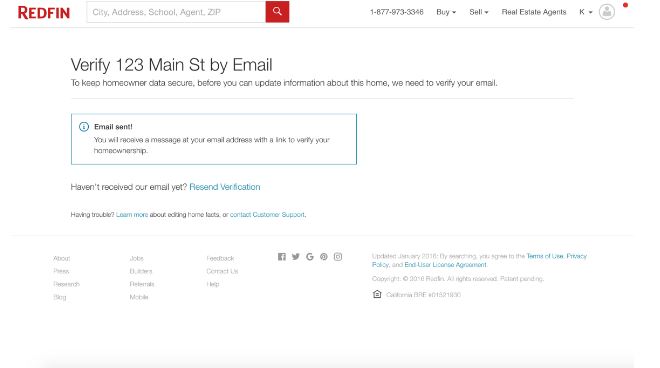 Once you are the confirmed homeowner, time to edit!  You can edit key facts including property type, beds, baths, sq. ft, lot size, & year built.  For Security purposes, you'll just need to confirm that you're not a robot first, and click 'Save Updates' to complete the process!  Once saved, your updates will appear on both the website and the mobile apps.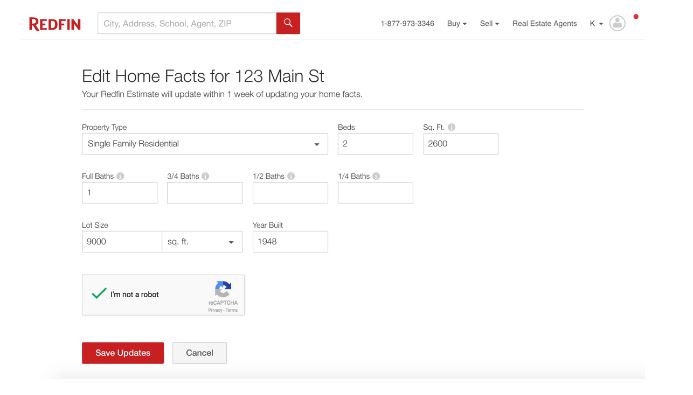 If you're following your home's estimate, within a week the estimate will update based on the new information. Stay tuned!