On your Owner Dashboard, you can view your home's details and Edit Your Home Facts. You can easily remove homes under the Owner Dashboard by following these quick steps.
Go to your Owner Dashboard on the full Redfin website. Note that you cannot unclaim a home from the Redfin app or mobile site at this time.
Select the home you want to remove (If you have multiple homes claimed) if there is only one, no need to click on it, just follow the steps below: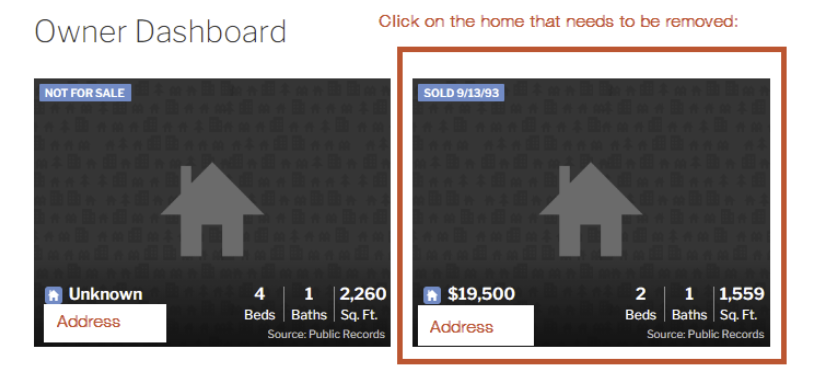 Scroll to the very bottom of the home's page where it says "Manage your Home" and click the blue "Unclaim___Address___," link in the right-hand corner.

Once clicked, the property will now be removed from your dashboard.