If a home is off-market, you may see a Google Street View image instead of listing photos if the MLS details are no longer available. These images are pictures taken by camera-mounted vehicles to give a visual of the properties that can be found in Google Maps. As you are viewing homes on Redfin, these photos will be one of the first things you see at the top of the property page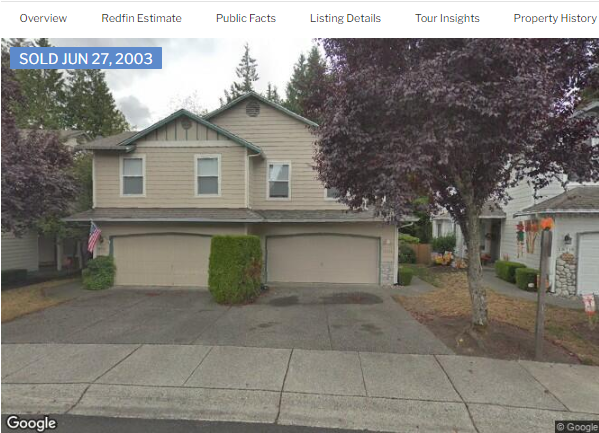 If your home's Google Street View is out of date or you'd like this removed, submitting this request with Google will help blur or update the images not only on Redfin but on other sites that pull from Google Maps. To get started:
Enter your home's address into the search bar at the top of the screen and click enter to see your home's details.

Once there, scroll down to the second Google Map which can usually be found above the Public Facts section for the home.

Click the "Street View" link beneath the map, then "Report A Problem" in the bottom right corner of the Quick Map.

This will take you off of Redfin's site and to a Google Maps page titled, "Report Inappropriate Street View".

There will be a Street View image that will ask you to designate the exact image you are wanting to blur.

Then, select the option that best explains why you are wanting to hide the image and enter your email to complete the process.
Once submitted, Google Maps will respond to your request via email.
For more information on Google Street View images, check out the link here.
If the street view image for your home is incorrect, it could be because your home is mismapped on Redfin, which is tied to the Street View image displayed. Homeowners can update this directly by clicking the Edit Facts button at the top of the page for your home.

* For information on changing the map location of your home, scroll to the Location section of this Help Center for more details.
You can also add photos to your home on Redfin that will replace the Google Street View image. For information on how to upload photos check out the Help Center article here.