The "Email Settings" tab is the go-to hub for controlling all of your automated alerts and emails. 
Redfin News
If you are interested in Redfin events, news, or our blog you'll want to select whichever option interests you. Whichever box you check, that is the email you will receive! 

Listing Updates: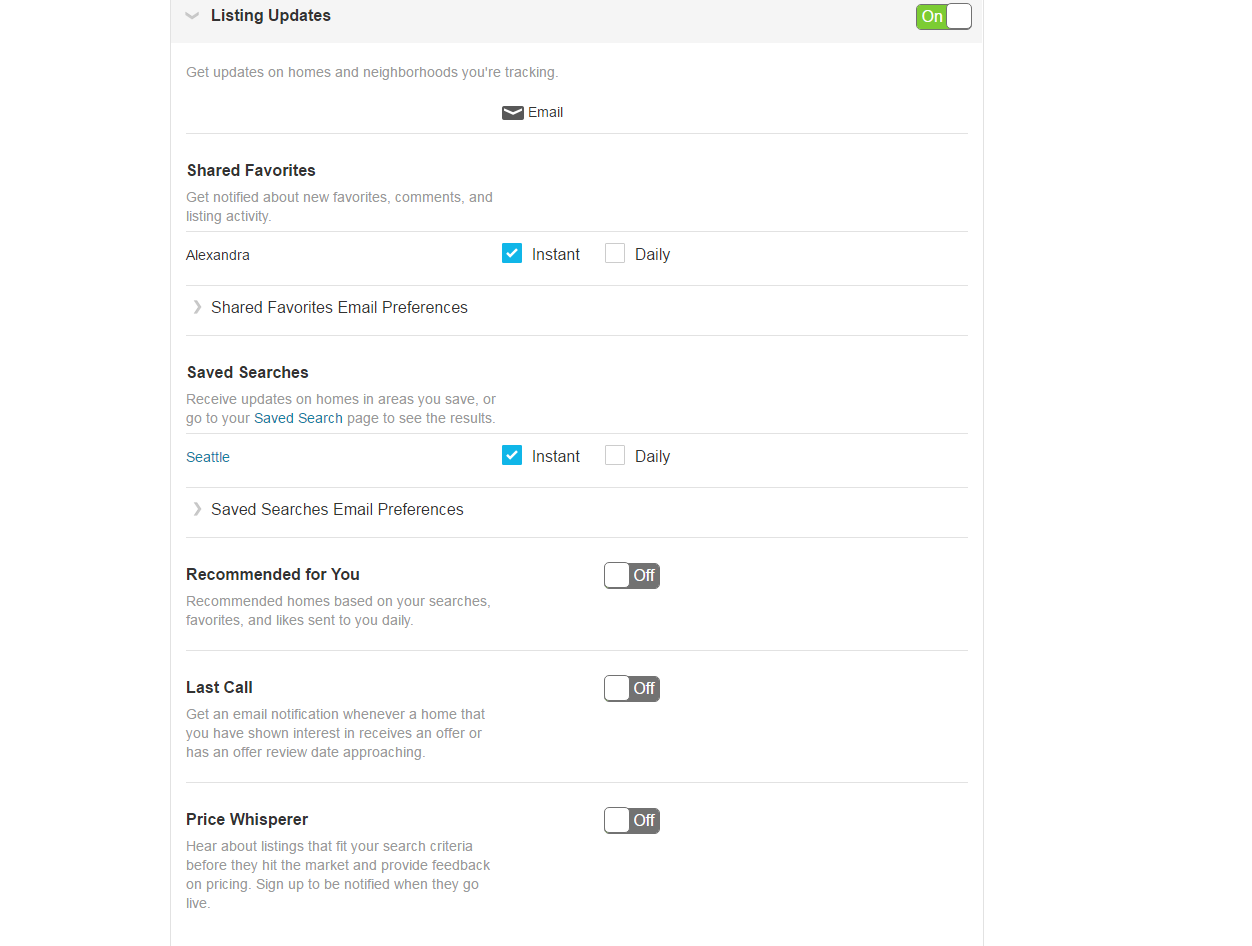 Instant vs. Daily
Next to each favorite and saved search you will see an option for either instant or daily alerts. Instant alerts send you an email the instant a property pops up that matches your search criteria, or something happens to your favorite home. A daily email will save that information for a longer list of updates at the end of the day. For saved searches, check the instant or daily box next to every search you want emails about. 
Email Preferences
When you click on "Favorites/Shared Favorites Email Preferences" or "Saved Searches Email Preferences" you will see 6 different different topics. Do you want an email every time a price changes on a favorite property? Every time there is a new open house? Select which options you would like to be notified about here. 

Some other features you can subscribe to are Recommended For You, Last Call, and Price Whisperer. 
Insider and Home Reports: 
Insider and home reports provide you with real estate data on a specific area or a specific home. Any homes that you have claimed on our website will be shown here, so if you no longer want to receive a monthly home report- just un-check the box that will show up next to the home address.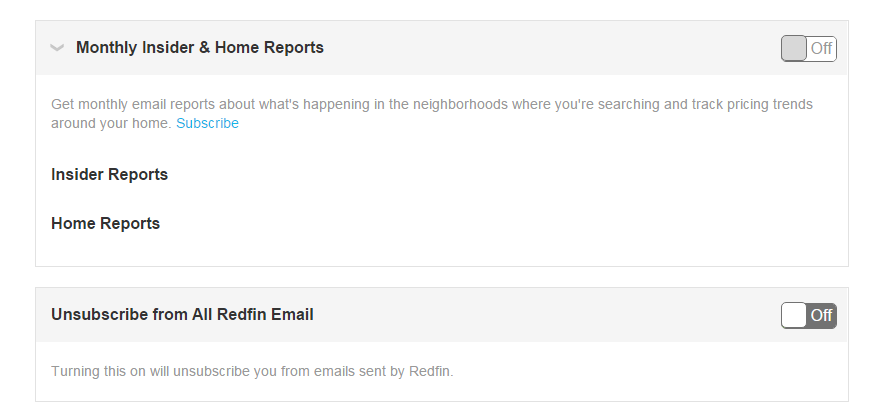 Unsubscribe: 
If you turn this on, you will receive no emails from Redfin about favorites, searches, or news. If you feel your inbox is getting full and you'd rather just come to our site to do your research, this will be the option to select.