Want updates on homes around your area? Curious about market values or when it may be a good time to sell? Redfin offers Home Reports for all of our registered customers.
Our Redfin Home Report publishes statistics and trends about your home and others in the area. We keep you up to date on the estimate and cue you in on recent home sales. If you would like to sign up for more reports, follow the below steps: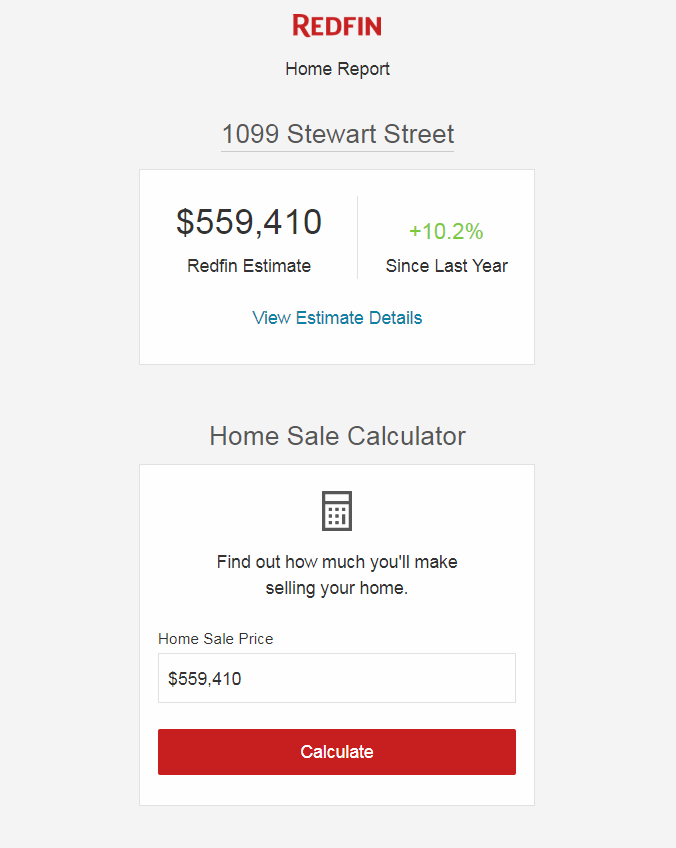 On the main website go to the search bar and enter the address of the desired home. A link to your home should pull up, which will take you to the property page.

On the right side of the property page, you should see 'Is This Your Home?' and below it should be the option to click on 'I'm the Owner' which will allow you to receive monthly Home Reports!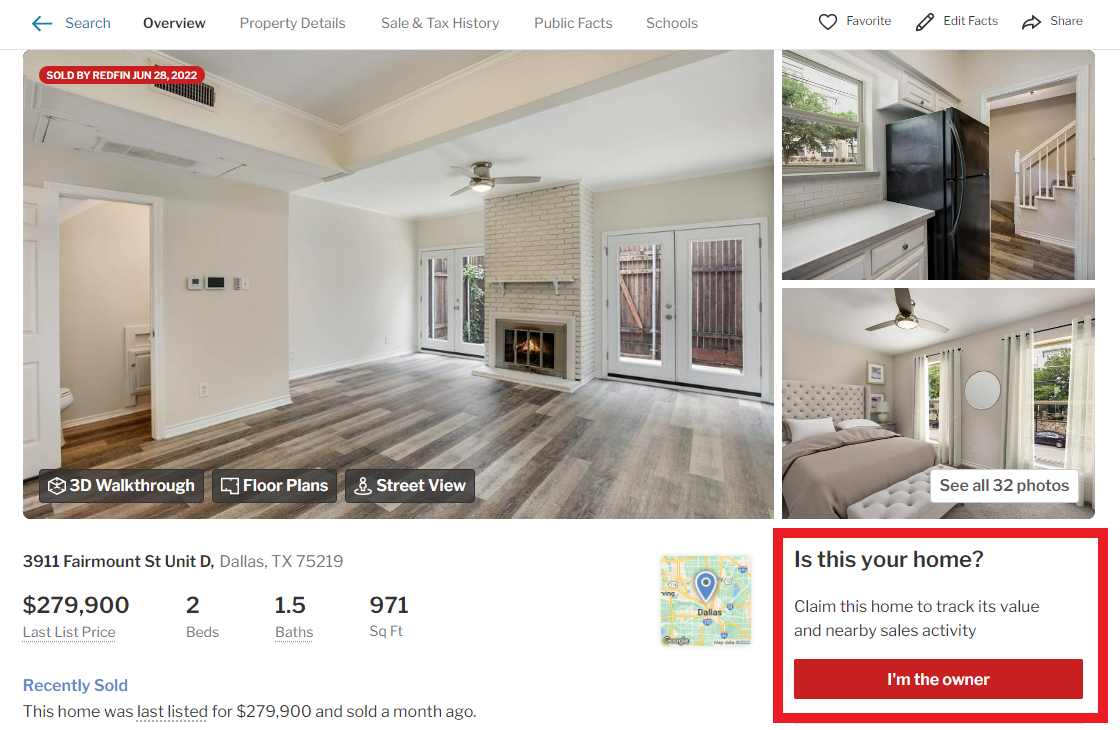 In addition to the monthly home reports, this home will now be available through your Owner Dashboard. To access your Owner Dashboard, hover your cursor over your username in the top right-hand corner of the page.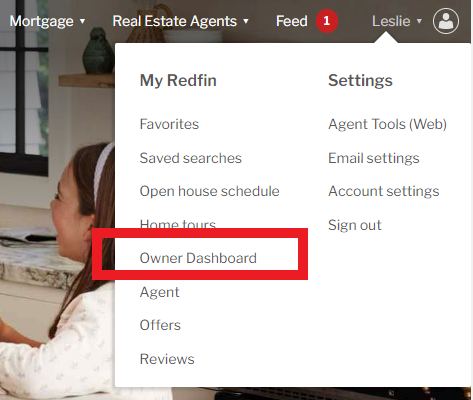 You can go to your "Owner Dashboard" for real-time information regarding your home's statistics.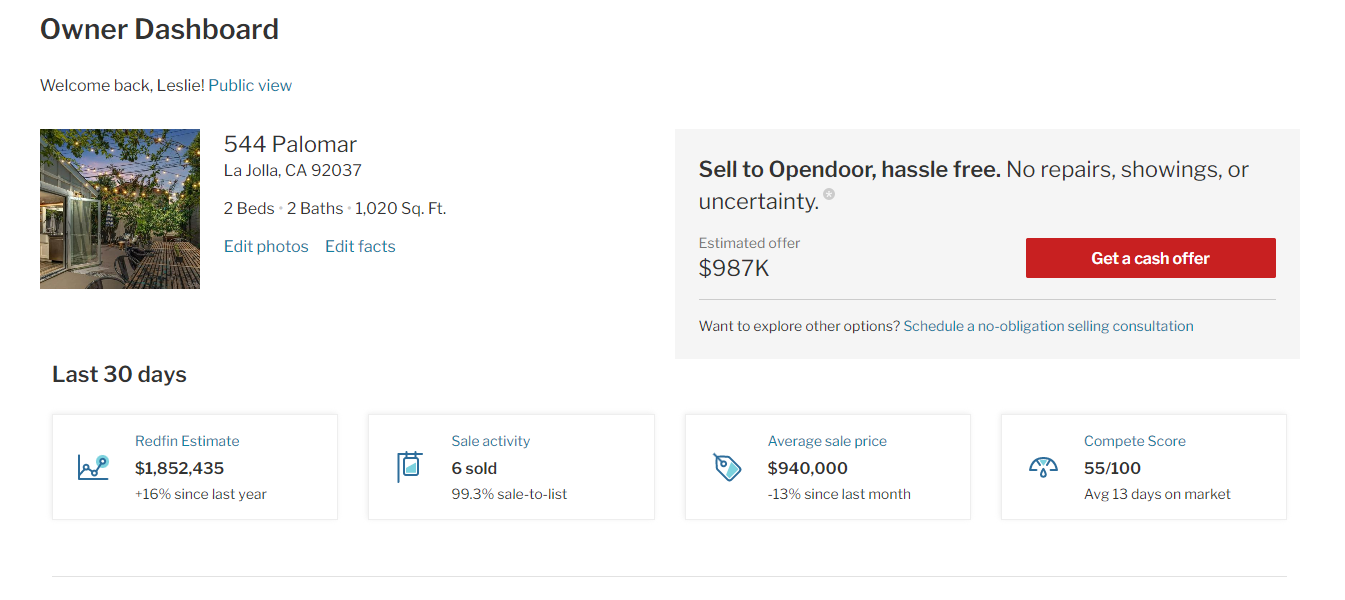 The Owner Dashboard also allows you to add a home directly by typing in the address.

If you have accidentally claimed a home or no longer own a home on your Owner Dashboard, click on the property, scroll all the way down to the bottom under 'Manage your home' and click the unclaim link to the right. When you unclaim a home from your account, you will no longer receive a Home Report email.
Please note that the unclaim link will only appear on the Redfin website and is not compatible with the app.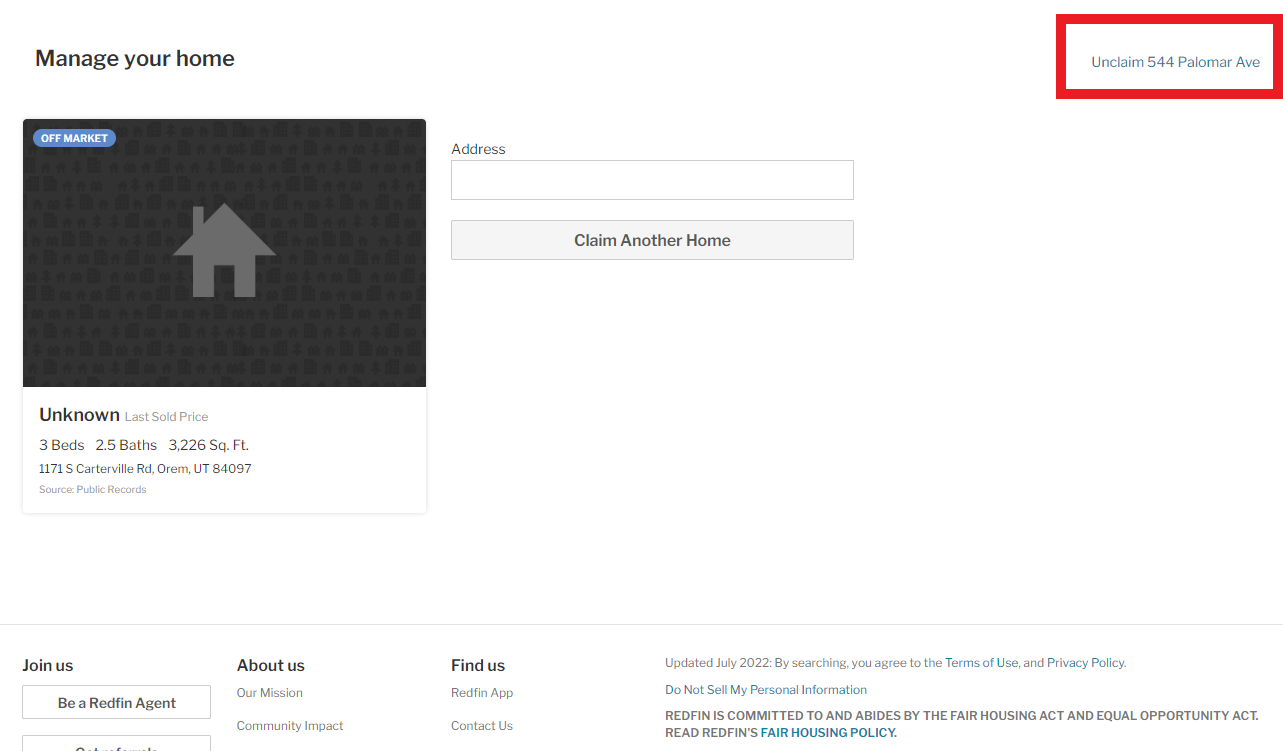 If for any reason you would like to unsubscribe from home reports you can do so by hovering your cursor over your username in the top right-hand corner of the page. Select 'Email Settings' from the drop box and look for the "Home Reports" section. To remove the report, click on the check mark next to the home address, and all changes are saved automatically.