There are many types of alerts available through Redfin to ensure you find your perfect home! Our 'Recommended for You' alerts look at your past and present search habits on our site and mobile apps and offer homes, our algorithm guesses you may want to see.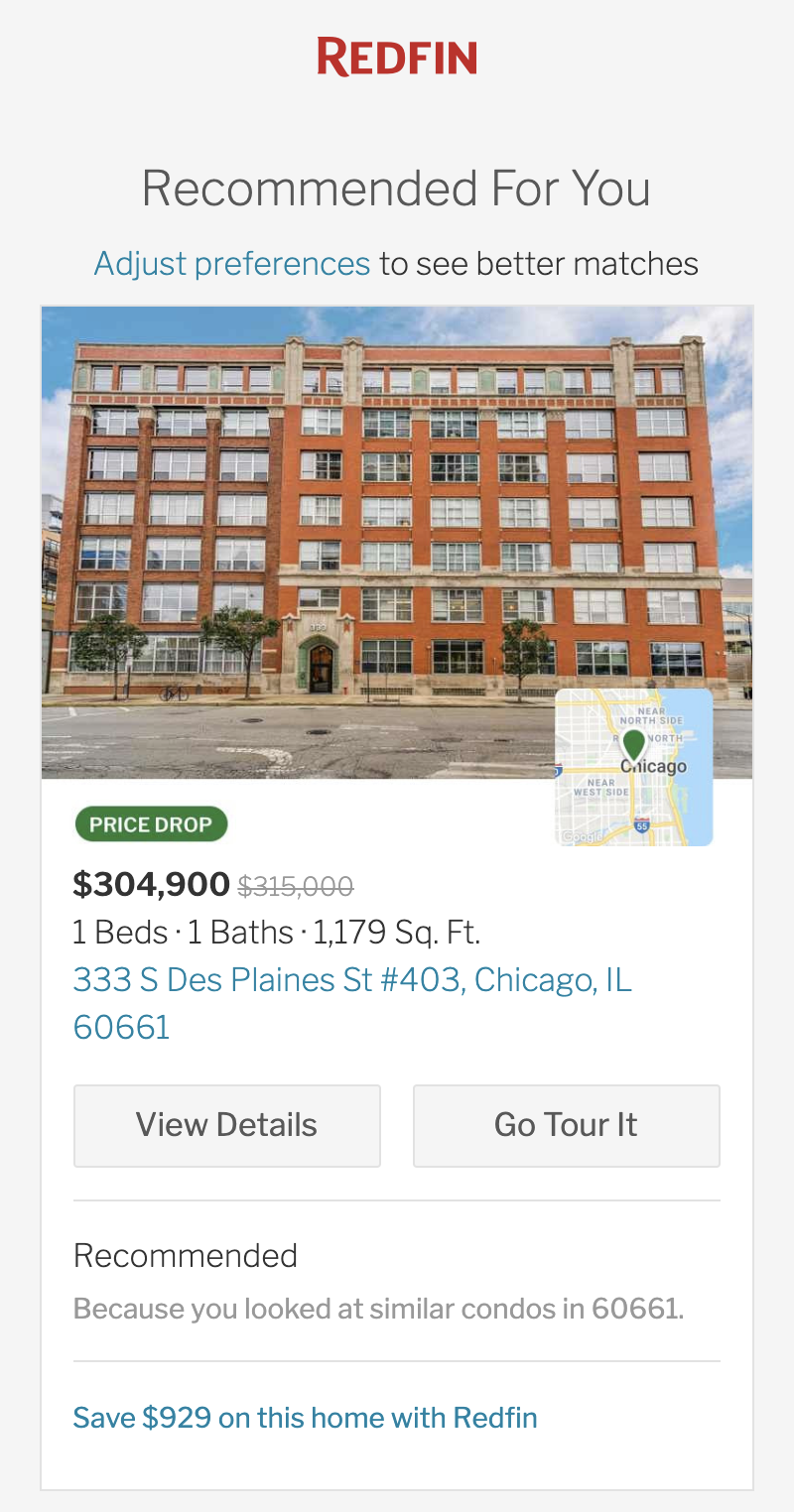 'Recommended for You' alerts will adjust over time, depending on the properties you view on Redfin.com. If you need to adjust the 'Recommended for You' alerts, you can do so in the alert's email:
Click "Adjust Preferences" at the top of the email:

Or you can also click the link in the middle of the email:

If you find these alerts unhelpful, you can unsubscribe anytime! To unsubscribe by clicking on 'Email Settings', by hovering your cursor over your name in the upper right-hand corner: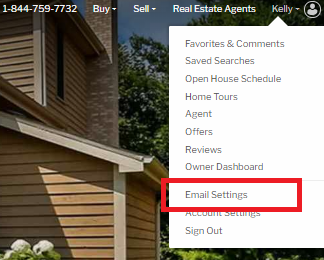 Near the bottom of the 'Email Setting's' page, you will see that the 'Recommended for You' alerts underneath the 'Other Listing Updates' section.

By deselecting this option, you will no longer receive "Recommended for You emails".
For more information about adjusting all your email settings, please check out the Email Settings article. If you have particular search criteria, you'll want to set up a Saved Search with your home search parameters.