If you're looking through Redfin.com and all you're seeing is homes, but you're actually more interested in vacant land, follow the steps below:
From the homepage, enter the zip code or city that you looking in, into the search bar. Once you hit enter it will take you to the map screen with a list of homes to one side. At the top of the list of homes, click the "More Filters" button

Here you'll see many options to help narrow down your search. In the second row down you'll see "Property Type" and here you'll want to select the tree symbol that reads "Land".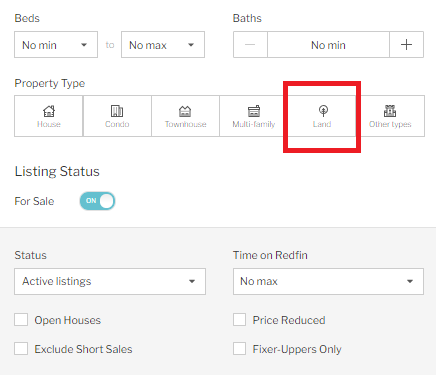 Once selected, click the red "Apply Filters" button at the bottom of the page.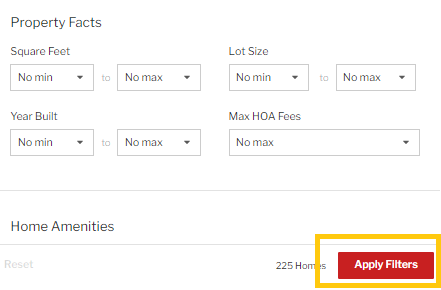 This will take you back to the map and will now only display vacant lots.