What is a Partner Agent?
Partner Agents work for traditional brokerages like RE/MAX or Coldwell Banker but have teamed up with Redfin to help you buy or sell your home. Partner Agents have gone through an extensive interview process to ensure that only experienced agents, who adhere to the same customer service values as Redfin Agents, work with our customers.
Partner Agents are offered to our customers when Redfin Agents are experiencing exceptionally high customer demand or if a home is outside our direct service area.
What are the benefits of buying with a Partner Agent?
Partner Agents are held to the same high standards and values as Redfin Agents to ensure that customers have an excellent home-buying or selling experience.
We interview every candidate to ensure they are experienced and require previous customer reviews, which are posted on their online profile.

Partner Agents must maintain a 4+ star rating in order to work with us

.

You have the support of the Partner Team, located at our Seattle headquarters and Chicago Support Hub, to ensure that you have the best experience possible. The Partner Team can help answer questions or discuss changing your agent if you feel the agent assigned to you is not a good fit.
How can I tell the difference between a Redfin Agent and Partner Agent on Redfin.com?
When a property you're looking at is in an area serviced by a Partner Agent, the Partner Agent's picture and contact information will appear on the right-hand side of the property's listing page. Please note, the agent profile you see on the right-hand side is not the listing agent for the property.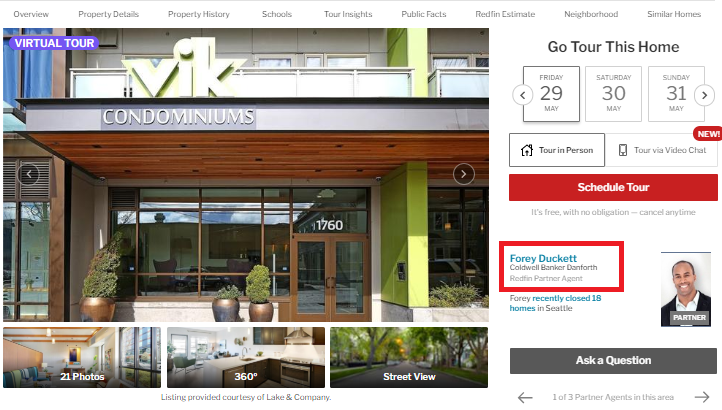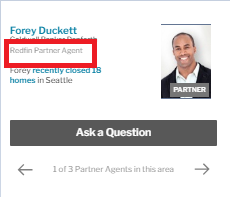 Partner Agents are also listed under the Redfin Agent profiles on the Real Estate Agent section of the website: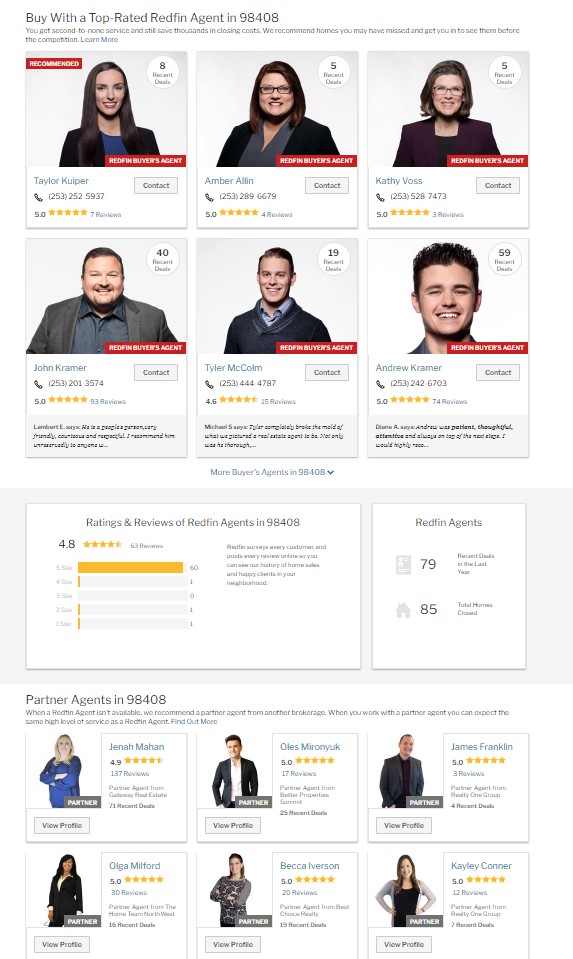 How do I learn more about Partner Agents in my area?

Please visit our Real Estate Agents page and select your location. Scroll down and click on any of the Partner Agent photos to view their profile and get more information on an agent's past transaction history and customer reviews.
If you already know the name of an agent in your area, you can also search for them in any search boxes that display on our site.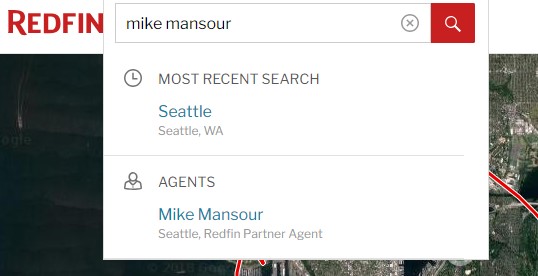 How do I contact a Partner Agent?
To get in contact with a Partner Agent about buying or selling a home, click on the gray "Ask a Question" button to the right of the photos of the home you're looking at.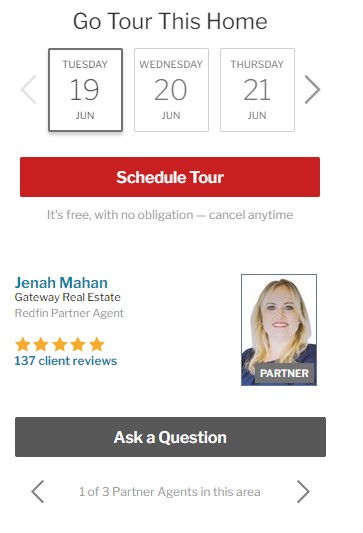 From there, you'll see a question box, which once submitted, we'll connect you to that agent through your Redfin Account.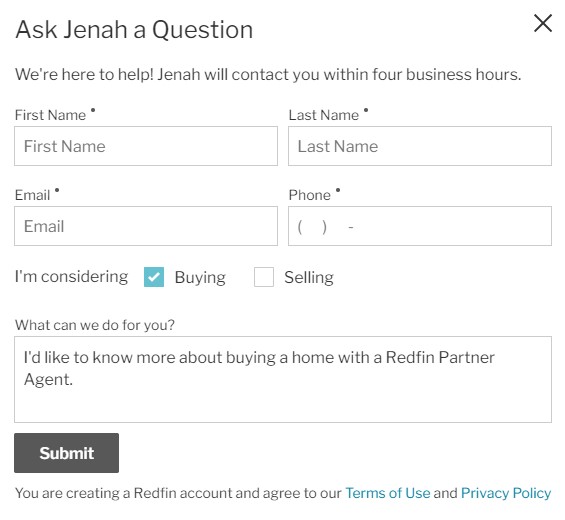 If you need assistance, we have a dedicated team who are able to assist 7 days a week. To get in touch with the Partner Program Team, you can reach them at 253-271-8436 or partner-agents@redfin.com.
Their office hours are:
Mon-Fri, 7am - 6pm (PST)
Sat-Sun, 8am - 5pm (PST)
Buying with a Partner Agent
Partner Agents can help you find homes that meet your criteria and offer the same full service as a Redfin Agent. However, because they do not work directly for Redfin, they typically do not offer a refund. Please note, that the buyer's contract will not be under Redfin but the Partner Agent's brokerage.
Selling with a Partner Agent
Since Partner Agents come from a traditional brokerage, they charge a standard list fee typically around 2.5-3%, which can potentially be negotiable. Please note, the seller's contract will not be under Redfin but the Partner Agent's brokerage.
Touring with a Partner Agent
Customers are able to put in a tour request online. You will receive an email with your Partner Agents information and how they work. Once you have been connected with your assigned Partner Agent, we'll send you another email to give you their contact details, and all future tour requests and questions go directly to them.
What if I want to Change Agents?
Requesting a change in agents is an easy process that only takes a few steps.

How do I know if I'm connected to a Partner?
The agent you are assigned to will notify you if you are working with a Partner Agent. You can also see this on your account and receive an email confirming that you will be working with a Partner Agent: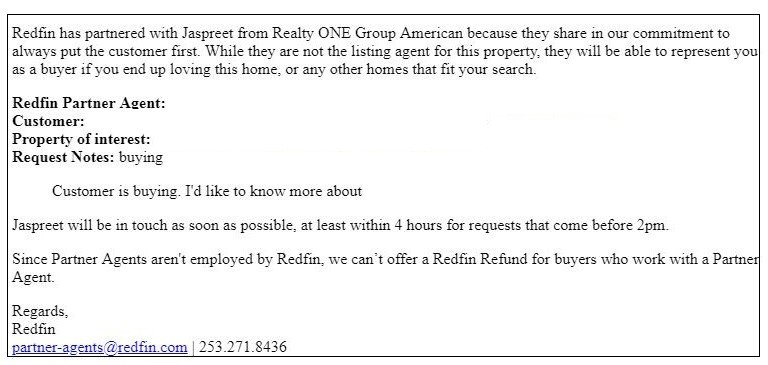 Deal Room / Owner Dashboard
Currently, customers connected with a Partner Agent do not have access to an online deal room. If you have questions about your transaction with your Partner Agent, please contact them directly or the Partner Team at partner-agents@redfin.com or 253-271-8436.
For Real Estate Agents
If you are interested in becoming a Partner Agent for Redfin, please visit www.redfin.com/partner