If you're thinking of selling your home with a Redfin agent, setting up a listing consultation is a great place to start, and it is free with no obligation! Here are a few ways of submitting a consultation request through Redfin.com.
On the Redfin landing page, you will see a search bar, click on 'Sell My Home' and enter your address.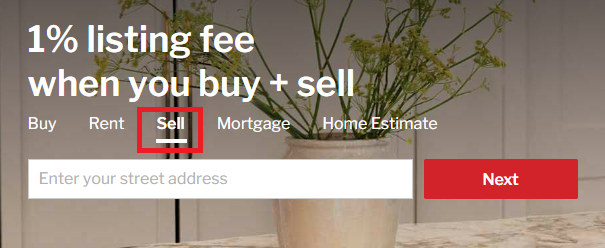 From here, select "Schedule a consultation" or if you'd rather speak over the phone, "Request a phone call" and complete the remainder of the form from here.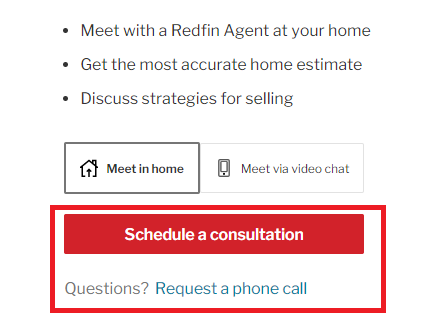 2. You can also submit a form by clicking the "sell" tab at the very top of the Redfin homepage.

Once complete, you will be prompted to a confirmation "thank you" screen, saying that our agents will be in touch shortly. Add any comments you'd like the local team to know and you're all set from here!
After submitting the local team will be in touch within 1 hour if the request was submitted during business hours