The Open House Schedule helps you stay organized so you can spend more time searching for homes and less time jotting down notes. After spotting a home with an open house on Redfin.com, you can save it to your profile by selecting "Save Open House."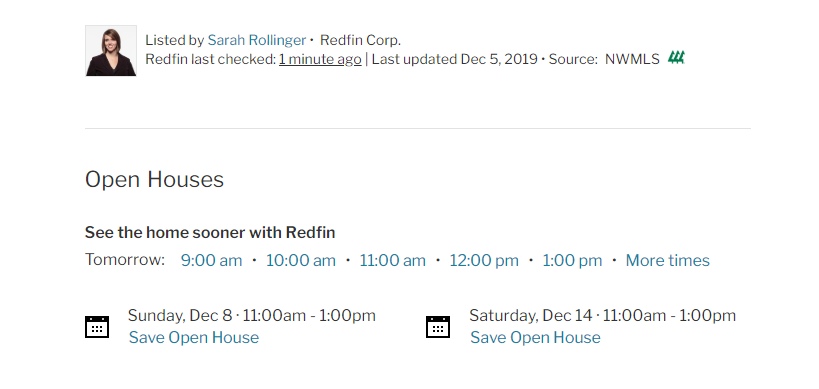 Once you save the open houses you plan to attend, you can choose to see these homes on a map. You will also see the date and time of each open house, automatically organized by date and time for viewing on a PC, or mobile device. We let you save up to 20 open houses per day.
Logged into our website, you will want to click on your name in the right-hand corner and click on the menu option "Open House Schedule".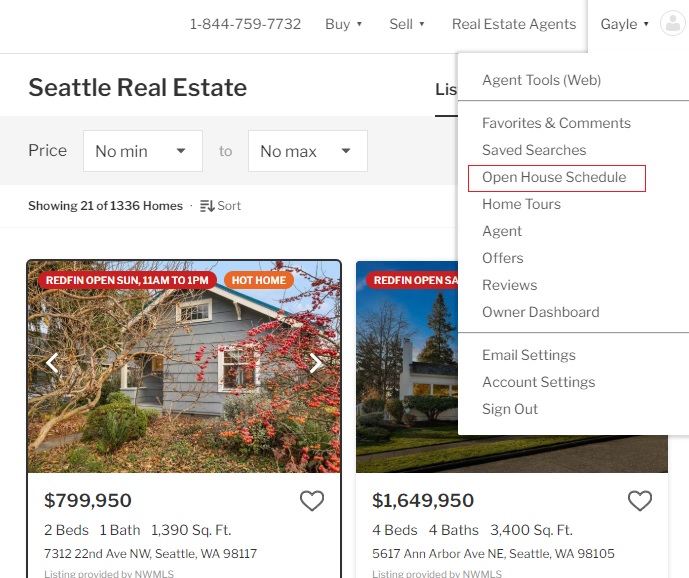 Once clicked, this is what you will see on our website: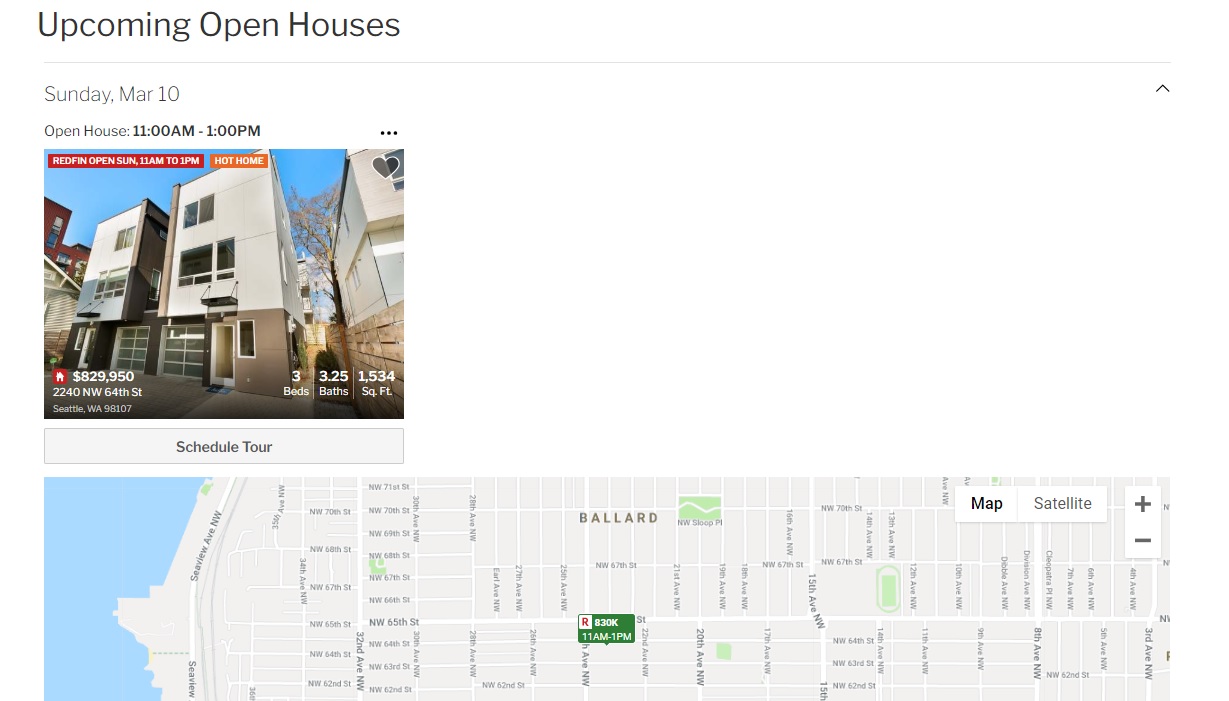 With the Redfin app, when you log in with your Redfin account, your saved open houses sync across your web browser and iPhone/Android so you can take your list with you without having to print.