When searching for homes on Redfin, you may notice that you have an option to download specific home data onto an excel spreadsheet directly from the site.
To find this enter a search location on the map page. Please note, the option to download data will only be available if the local MLS allows it. If this option is not available in the location you're searching, please know this is due to MLS compliance rules. You can learn more about your local MLS data rules directly from our terms of agreements page.
To download data, you will want to scroll to the bottom of the table, and from there click on the 'Download All' button.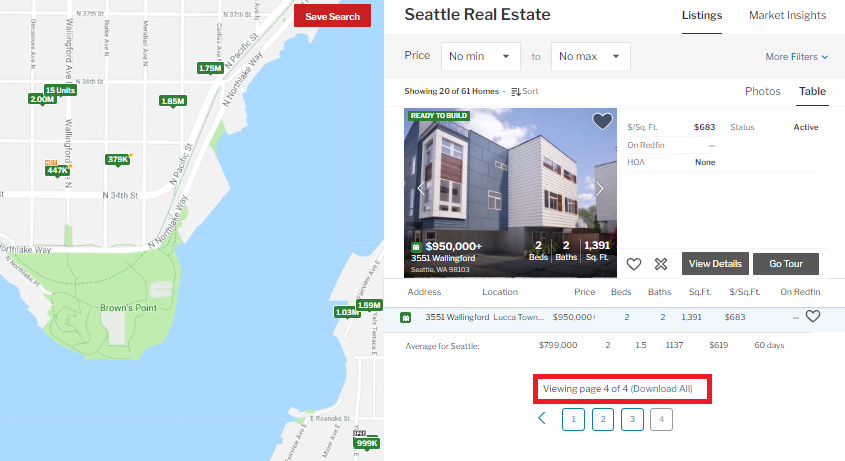 This information is exported from the site and into an excel spreadsheet that will include data regarding listing details for an individual home (I.E. Sales price, time on Redfin, Bed, Bath count etc).
From here your excel spreadsheet will be available. Please note that there is a 350 home cap on data downloading. If your search has over 350 homes populating, we recommend adjusting your search parameters to show a smaller search area.