Did you use Redfin to tour, purchase, or sell a home and are unsure how to access your surveys?
Surveys are located on the Redfin website*. After you log into your Redfin account, hover your cursor over your name in the top-right corner of the site. Here you'll see a drop box and look for the tab labeled 'Reviews.'
*The survey section is not accessible via the Redfin Mobile app at this time.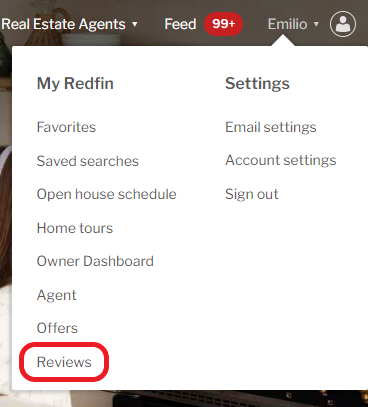 You can also access your surveys by going to www.redfin.com/myredfin/reviewsV2
Both your active 'To-Do' surveys and completed surveys are in this section and available at any time.
You can also see your completed surveys by clicking on the Completed tab next to your To-Do's.