Did you upgrade the app recently and noticed that it's not working like it was before? If something is broken, or you feel it's not working normally, we recommend reinstalling the app as the first step to troubleshooting. Please try following the steps below to delete and reinstall the app:
Navigate to Google Play Store and go to "Apps"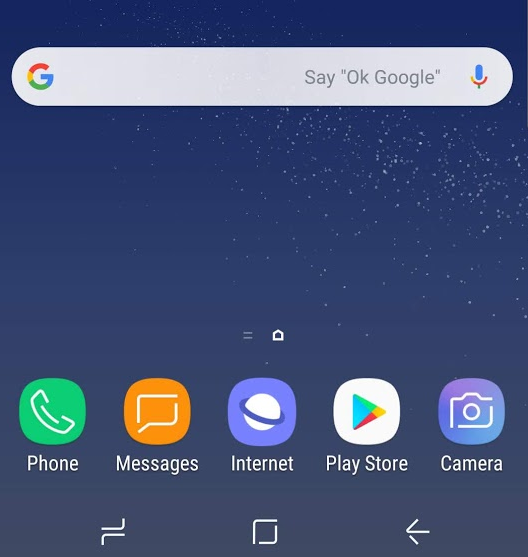 Search 'Redfin' and tap 'Uninstall'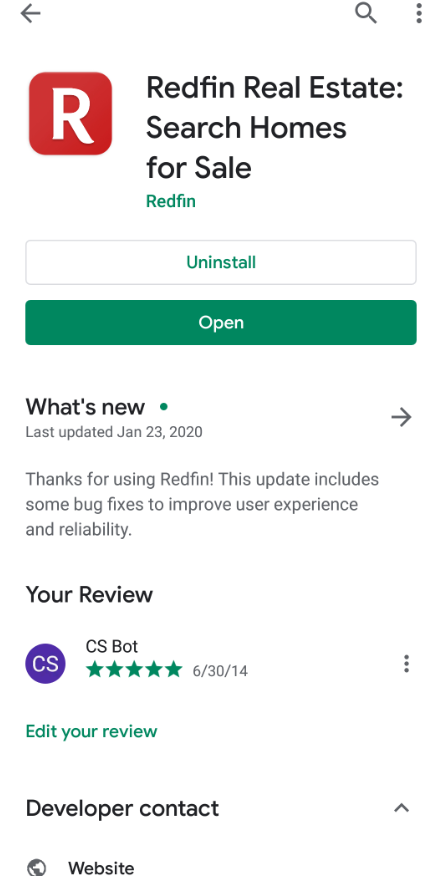 Once uninstalled the option to 'Install' should appear but before you do that you're going to want to reset your phone.
Power down your phone. Once you're powered back up try re-downloading the Redfin app from the Google Play Store
To download:
Open Google Play Store

Search for Redfin

Download the Redfin app
If you find that the problem still persists, we recommend these next steps:
1) Double-check that the time is set correctly on your device.
2) If on WiFi, go ahead and turn it off and try the data connection.