X-outs will help you keep track of homes you've viewed on Redfin and are not interested in. When you X-out a home, these homes will not be removed from the map page but will appear as a dimmed light green icon on the map.
If you're looking to X- out a home, there are a few places you can do this. On the map page, you'll see an X-out icon for each home. Clicking on the 'X' will mark the home so you know this is one that doesn't meet your search criteria.
Map:
You can also X-out a home from the property page.
Listing Page: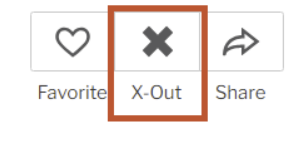 If you'd like to view all of the homes you've made an X-out, check out your favorites section on your Redfin account. You can do that when following these simple instructions:
Hover the cursor over your name.

Click on 'Favorites and Comments'.

Click on the 'Filter' Tab.

Turn the 'X-out Home' button to "On", and view all of the homes from there.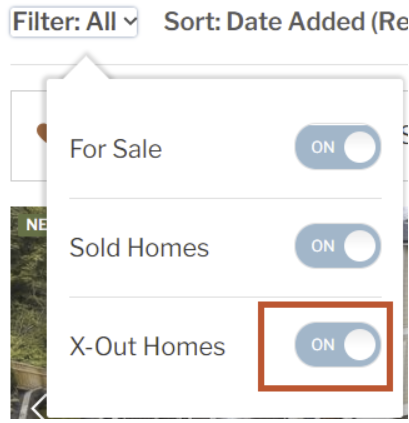 If you'd like to remove a home from your favorites section, just double-click on the heart icon shown in the upper right-hand corner of the photo or you can click on the photo for that home and unclick the 'X'.
If you're on the go, check out these articles to learn more about X-outs on the iOS and Android apps.