On Redfin, you can share your favorite homes with a co-buyer, agent, and friends. We've also extended sharing for your Saved Searches! To do so, go to the Saved Search section of your account and look for the message asking if you're searching with someone:

Click the 'Invite your Co-buyer' button to start sharing. Note, that the Co-buyer must have a registered Redfin customer account in order to view and add Saved Searches.
Once your invitee accepts, your searches will mirror one another and will display the creator's name next to the search's title.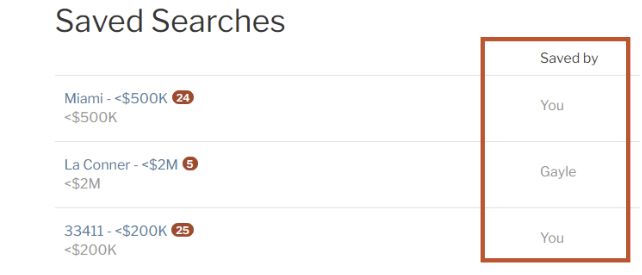 If you need to change or remove your co-buyer, return to your Saved Searches page and select the gear icon labeled 'Edit Group Settings' in the right corner.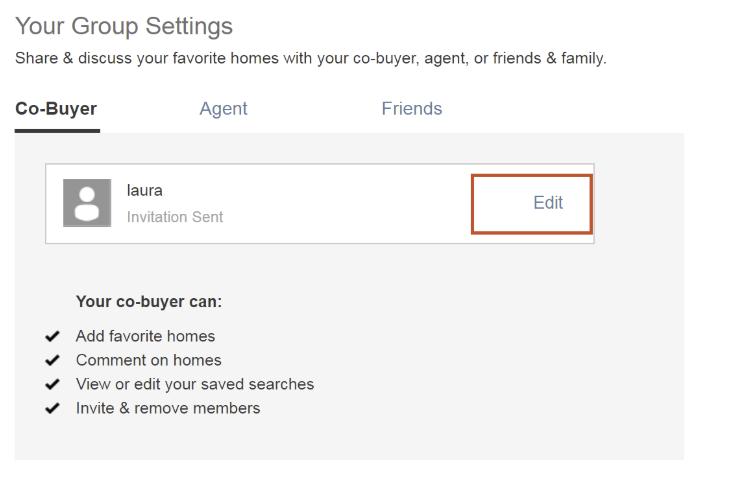 Here click 'Edit' to remove and/or change your Co-buyer. Note that you can have one Co-buyer and one Agent at a time, but add multiple Friends.